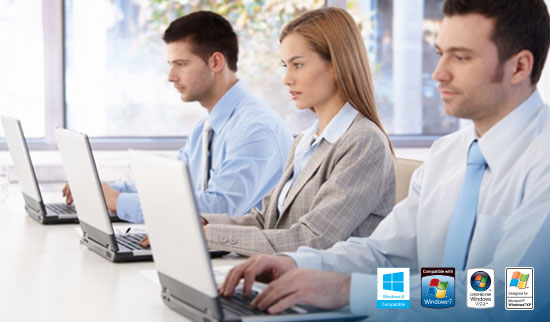 What's included
Full PowerArchiver with all the compression and encryption features and set of useful tools for your archives. Support for new PA format.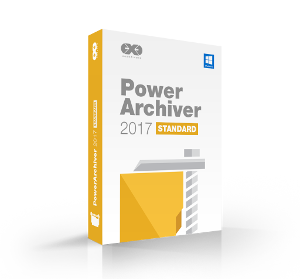 PowerArchiver Standard
Create ZIP, ZIPX, PA, 7z, TAR/GZ/BZ2, CAB, ISO, open 60+ formats. Full Windows 7/8 and 10 support with UAC elevation and VSS! FIPS 140-2. Multicore compression and fastest RAR extraction. Fastest ZIP/ZIPX engine. Most advanced .PA format!
Compare Features
PowerArchiver

2017


PowerArchiver

2017
Professional

PowerArchiver

2017
Toolbox
Virtual Drive – Mount ISO files as cd/dvd drives!
Full standalone CD/DVD/Blu-Ray burner
Copy CD/DVD discs to ISO images for safe storage
Secure FTP Client – full standalone FTP/SFTP client with Ribbon interface
Advanced Codec Pack – Full support for new .pa format, including advanced options. You can manually configure various different codecs, filters and their respective options for maximum speed/compression.
Encryption Suite with– full OpenPGP encryption support. FIPS 140-2 certified AES encryption. Encrypt/Decrypt hundreds of files at the same time.
PowerArchiver Cloud – –Full support for Dropbox, Google Drive, SkyDrive, Box.Net, Amazon S3 and Azure. Access your Clouds from within PowerArchiver.
Enterprise class Backup utility with Volume Shadow Service support, schedules, logs and ability to Burn, FTP and Copy backups up to 3 locations.
Create advanced ISO Image files (both ISO9660 and UDF)
Full copy of PowerArchiver Command Line (PACL) included
Full copy of PowerArchiver Outlook Plugin (PAOP) included
Most advanced ZIP/ZIPX engine, only one fully compatible with WinZip and SecureZIP. Supports fully ZIPX standard (lzma, ppmd, wavpack and jpeg) for lowest size archives, unlimited sized ZIP/ZIPX archives, AES 256bit encryption, Unicode languages, Multicore compression and much more.
Fully supports creating and opening of: ZIP (multicore), ZIPX (multicore), 7-zip (multicore LZMA and LZMA2), LHA, CAB, TAR/GZ/BZ2, BH and PAE archives.
Opens and extracts: RAR (10% faster than WR 4.x), ISO (ISO9660 and UDF), ACE, ARJ, MSI, NSIS, CHM, DMG, RPM, CPIO, VHD, XAR, LZMA, SquashFS, CramFS, WIM (and more!) (
Exclusive Windows 7 and Vista features like automatic elevation via UAC, and Volume Shadow Service support for compressing files/databases exclusivly in use by the system.
Superior interface with both Ribbon style interface and Classic toolbar
Full file manager support with explorer view
FIPS 140.2 and HIPAA certification/compliance with AES encryption in ZIP/ZIPX formats and with Secure FTP file exchange.
Has over 10 different tools, Queuing support, Profiles, skins, ribbon/classic interface choice, creates sfx archives (zip, 7zip, pae), automatic updates via 2 second patchbeam sytem and much, much more!
Patchbeam 2 second update system
Queue system for sequential compression/exuaction scheduling
Create Self Extracting archives in zip, 7zip and pae formats
Find out more
Multiple licenses
(multilingual)
1 License

€22.95

2-9 License

€16.00

10-24 License

€13.00

25-49 License

€11.00

50-99 License

€8.50

100-199 License

€6.50

200-499 License

€5.00

500-999 License

€3.50
Multiple licenses
(English)
1 License

$22.95

2-9 License

$16.00

10-24 License

$13.00

25-49 License

$11.00

50-99 License

$8.50

100-199 License

$6.50

200-499 License

$5.00

500-999 License

$3.50
Accessibility
Section 508 Compliance
Every version of PowerArchiver 2016 is Section 508 Compliant. Please
click here
to download VPAT PDF.
System Requirements
Operating systems:
Windows 10
Windows 8.1
Windows 8
Windows 7
Windows Vista
Windows XP
Windows Server 2012
Windows Server 2008
Windows Server 2003
Computer:
Every computer which runs one of the above mentioned operating systems at a reasonable speed.
Disk Space Requirements:
150 MB for the program files plus some additional space for backup files (minimal).
Miscellaneous:
Multicore processor recommended for best speed.
Translations
Catalan, Croatian, Chinese (Simplified), Chinese (Traditional), Czech, Danish, Dutch, German, Estonian, English (USA), English (UK), French, Finnish, French, Hebrew, Hungarian, Indonesian, Italian, Japanese, Norwegian, Polish, Portuguese (Brasil), Portuguese (Portugal), Romanian, Russian, Serbian (Cyrillic, BiH), Serbian (Latin, Serbia), Spanish (Argentina), Spanish (Spain), Slovak, Slovenian, Swedish, Turkish, Ukrainian, Korean languages.