About ConeXware, Inc.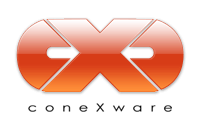 ConeXware was founded in Huntington Beach, California, in 2001 by Nathan Mook and Drazen Dodig to support the growth of PowerArchiver, the award-winning archiving utility created by Ivan Petrovic in 1998. Since that time, we have opened two European offices and expanded the presence of PowerArchiver around the world.
ConeXware's reach now spans the globe with our software offered in over 30 languages. PowerArchiver has set the benchmark for the industry by combining powerful features with a simple, easy to use interface. We also offer the PowerArchiver for Office Add-In and PowerArchiver Command Line. ConeXware software is used by millions of individuals, governments, educational institutions and corporations in more than 150 countries.
Contact ConeXware
The best way to contact ConeXware is via e-mail. We will do our best to respond to your inquiry within 24 hours. If you wish to reach us via telephone or fax, please e-mail us for additional contact information.
Please note that if you copy and paste an e-mail address below, you must remove the spaces around the '@'.
Ordering Questions : Please email ordering @ conexware.com
Support Questions : Please visit