Dear PowerArchiver Users,
PowerArchiver 2021 for macOS has become a fully fledged member of the PowerArchiver family. We have worked hard to make sure that PowerArchiver for macOS provides the reliable and effective solutions that have been available in PowerArchiver throughout the years. PowerArchiver 2021 for macOS has been optimized to perform effectively to save you time and storage space with the latest compression technology, while providing a customizable interface to suit your visual preferences. PowerArchiver 2021 for macOS features compression and extraction of many and various formats, secure encryption and a comprehensive set of tools that are essential for file/compression management. It is an ideal and affordable set of tools, packed in one software package, for home and business environments.
PowerArchiver 2021 for macOS features:
Full support for creating ZIP/ZIPX, 7ZIP, TAR, TAR.GZ, TAR.BZ, TAR.XZ, LHA
Full support for extracting ZIP/ZIPX, 7ZIP, TAR, GZIP, BZIP2, XZ, RAR (including V5),CAB, LHA, ZOO, ARJ, WIM, ISO, RPM, DEB, LZMA, etc. (over 60+ formats).
Support for secure encryption – ZIP AES 256bit.
Multiple tab support in main interface.
6 different tools for archive/file management – Batch Compress, Archive Converter, Join Archive Tool, Optimize Archive, Multi-Extract and more.
Opening archives via Finder
Drag and Drop support from Finder to PA application icon.
Several icon styles built in for customization, including dark mode.
Multilingual support with over 30 translations.
Download PowerArchiver 2021 for MacOS now!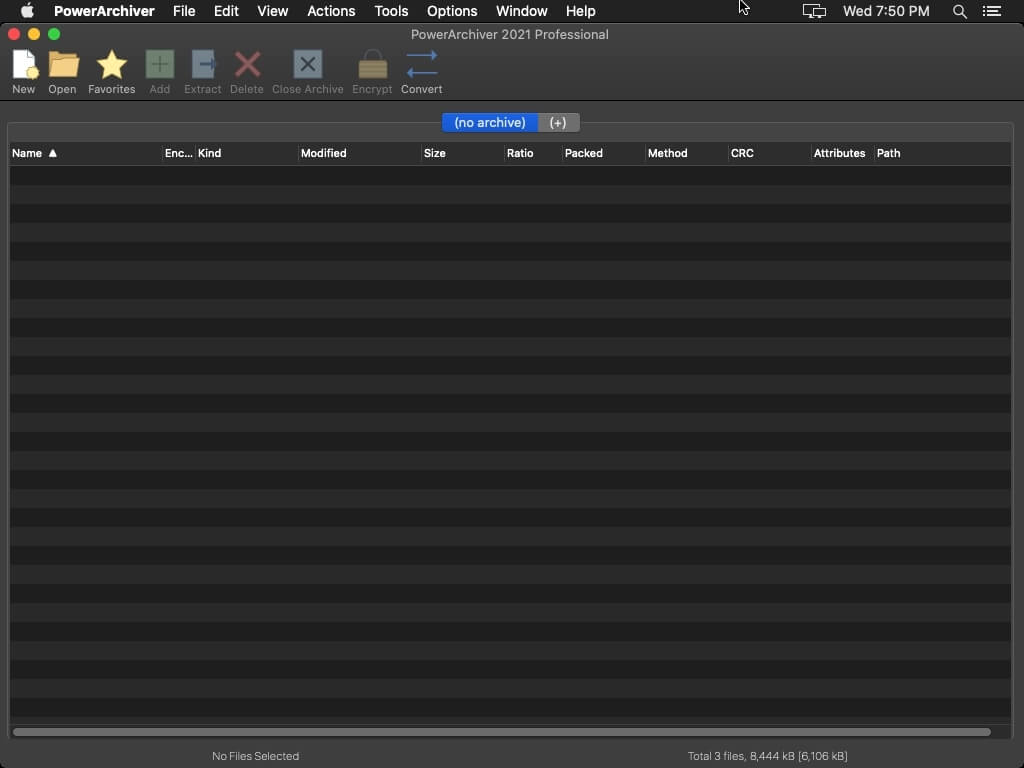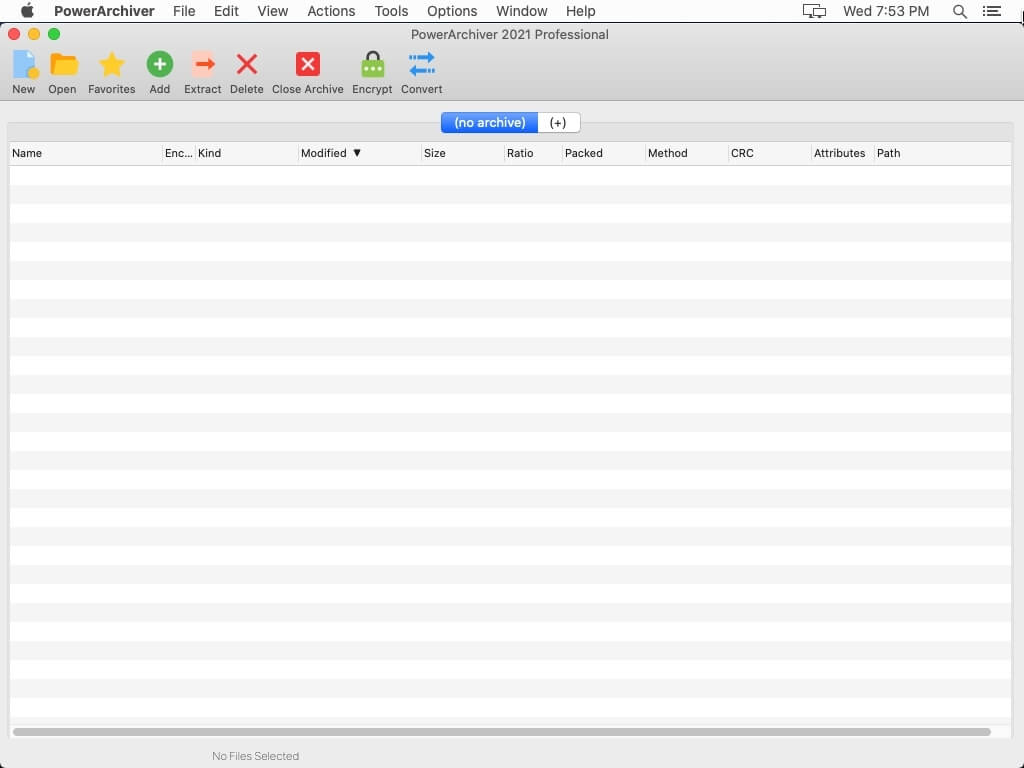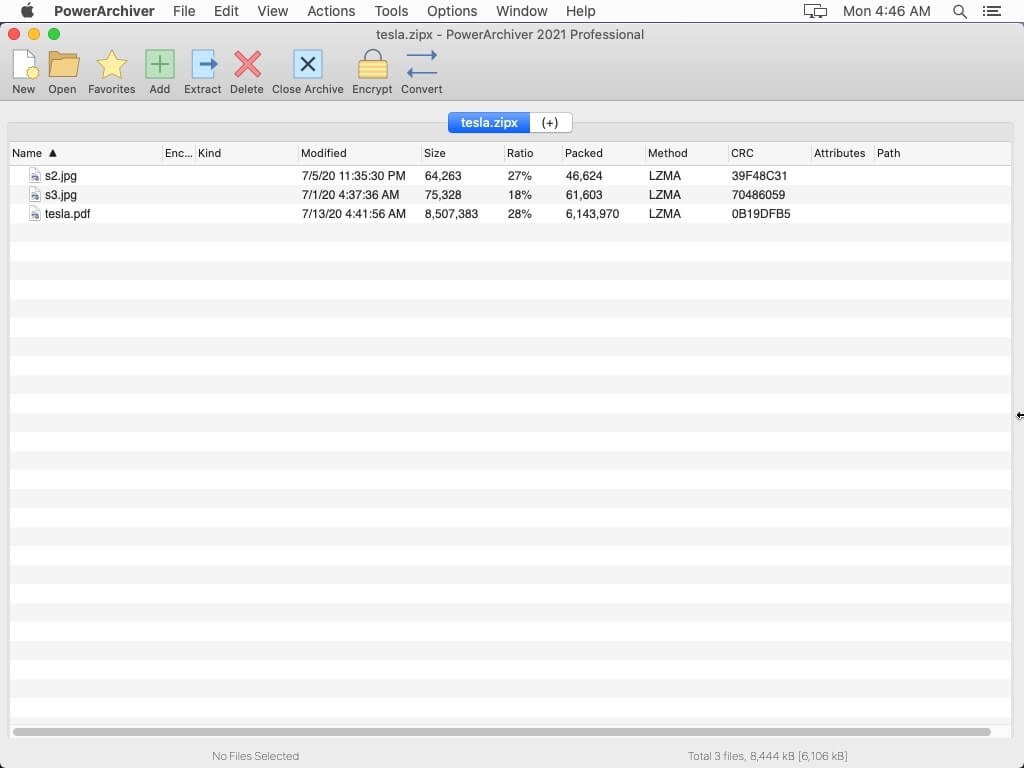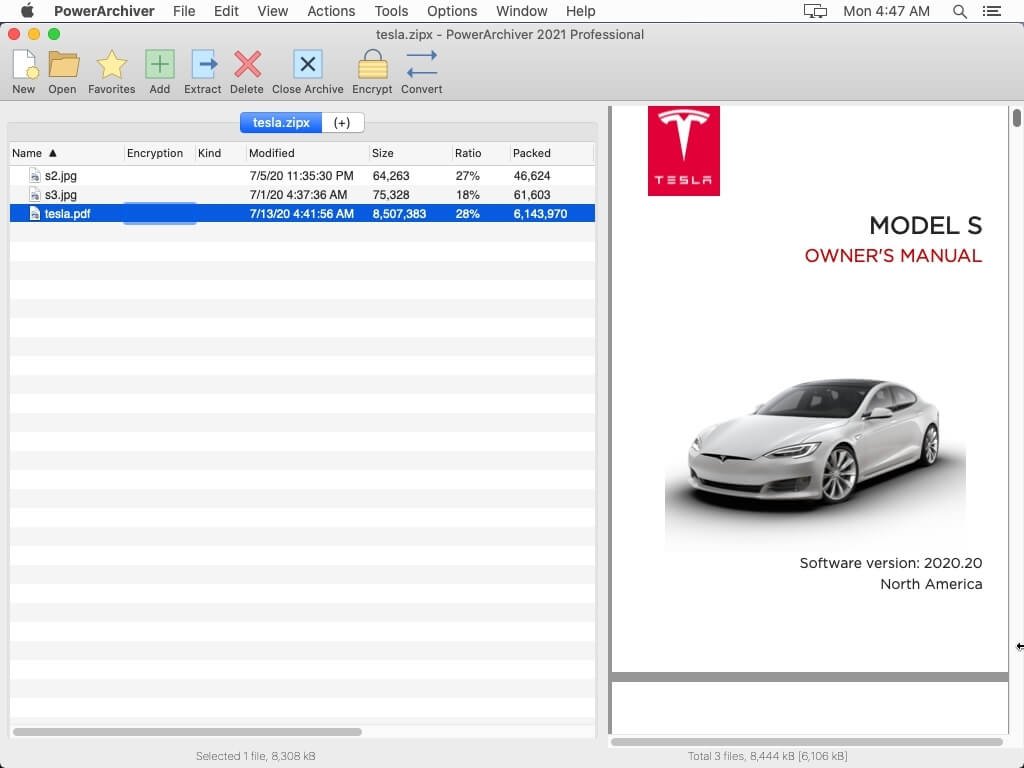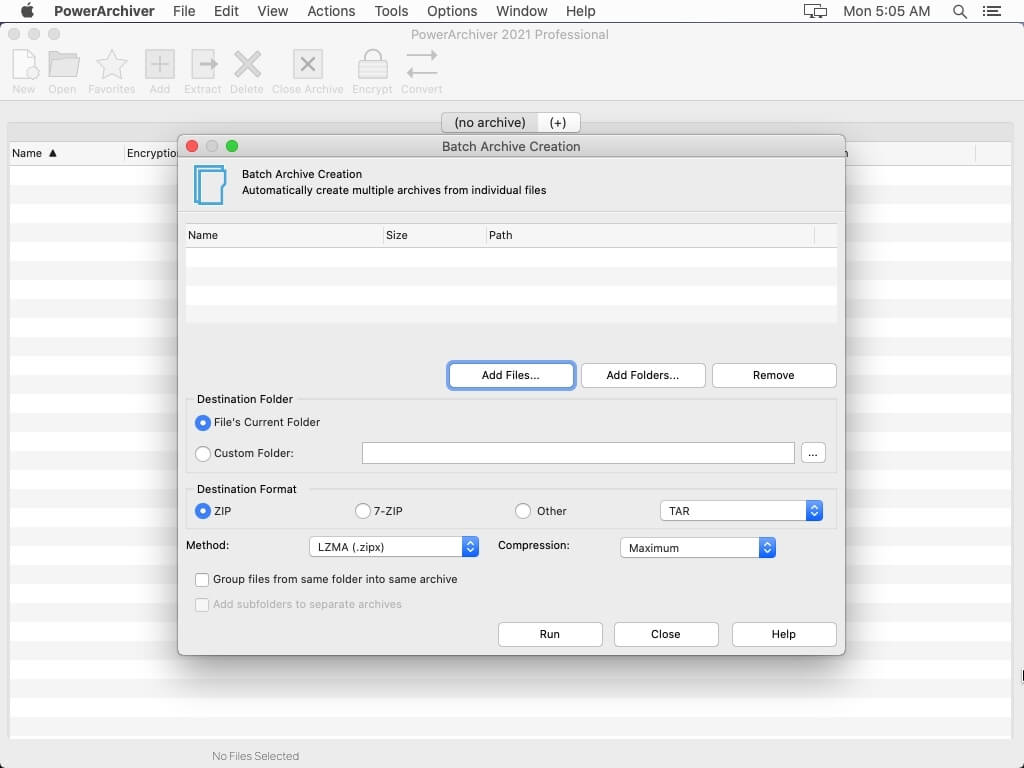 We proudly invite you test and use PowerArchiver 2021 for macOS and keep in mind that we are continually improving PowerArchiver 2021 Pro for macOS and you can expect more features added to future versions, including our own .PA format.
We invite you to please visit our forums for further discussion and assistance for PowerArchiver 2021 Pro for macOS!