Dear users,
We have new update to PowerArchiver 2012, version 13.03.02. This update mainly deals with mandatory changes due to Windows 8 certification as well as some minor fixes and some new features.
Here is the list of changes: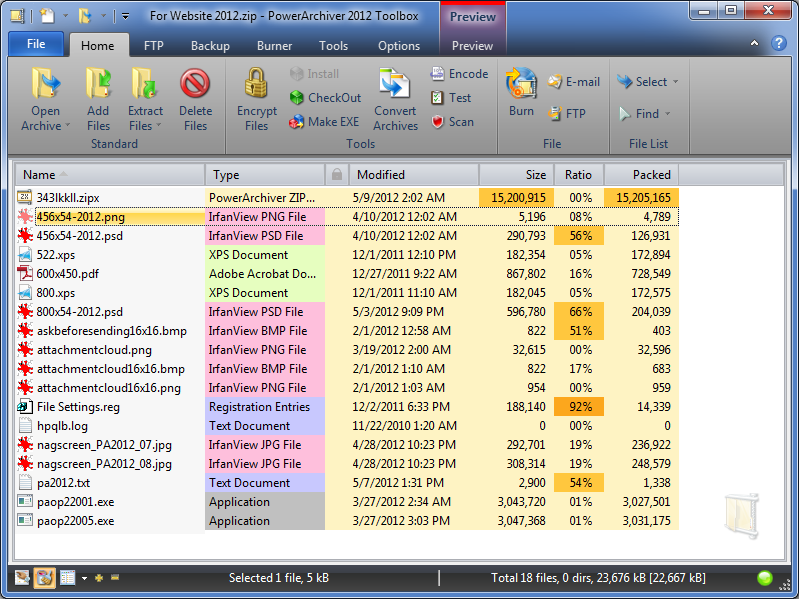 Windows 8 support – Various smaller changes for official Windows 8 Certification.
Backup: date options – Enabled date options for file naming as default so users wont by accident overwrite their old backups.
Backup: tar.gz support – Improved TAR.GZ support in backup.
Virtual Drive: IMG support – Added support for IMG files in Virtual Drive.
Drag & Drop: Profiles – Added support for Compression Profiles in Drag and Drop window.
Preview Window Improvements – Disabled preview window for file selection when renaming files.
ZIP format – Added support for extracting folders with invalid name in Windows File System (/.example/).
Archive Converter with Encrypt Filenames – Added support for Encrypting Filenames in Archive converter (added in 13.03.02).
You can download PowerArchiver 2012 13.03.02 from our download page. If you already have PowerArchiver, you can Patchbeam this update, only around 464kb small!