Dear PowerArchiver Users,
We are happy to announce the first update to PowerArchiver 2021 for MacOS, update 1.00.30
Over the past 10+ years, we have been asked by our loyal users which switched platforms, to creates a version of PowerArchiver for macOS, and it's finally here!
This update addresses a couple of issues found in the first test release of PowerArchiver 2021 for MacOS.
Here are the details:
Fixed registration issues – a few customers reported registration issues with the previous version of PowerArchiver 2021 for MacOS. Our dev team was able to locate the problem and the issue is now fixed.
Configuration Menu – In this version, we have added the Configuration section and you will find it in the Options menu. The Configuration section contains the ability to set associations and associate files with PowerArchiver, as well as a Security tab. In the Security tab, you may configure Password Policies, Password Profiles as well as keep track and settings of the Saved and Not Saved passwords to encrypted files you work with.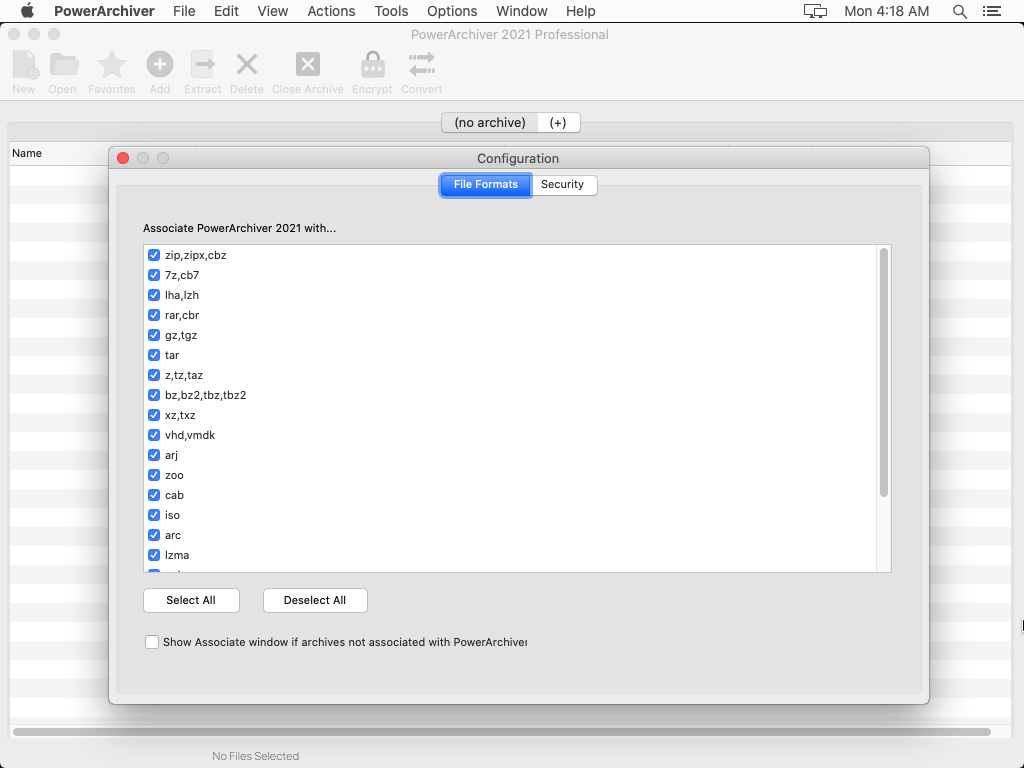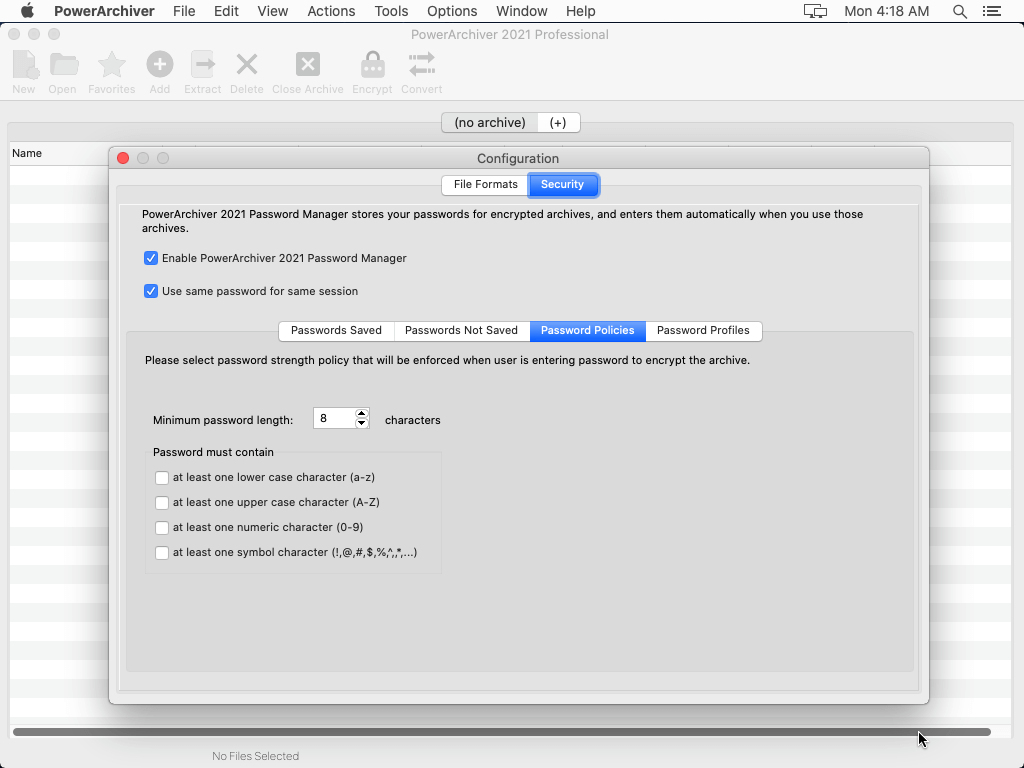 We proudly invite you test and use PowerArchiver 2021 for macOS and keep in mind that we are continually improving PowerArchiver 2021 Pro for macOS and you can expect more features added to future versions, including our own .PA format.
We invite you to please visit our forums for further discussion and assistance for PowerArchiver 2021 Pro for macOS!