Dear users,

In May 2018, an EU legislation called GDPR came into effect. As you might know, it requires companies to have procedures in place to safeguard their user data. For many companies, no matter what their size is, this might be a very time consuming and expensive process since they might need to redesign and rethink their customer data safeguard procedures. This is where PowerArchiver can help by offering a cost and time effective solution that integrates into your existing tools. Please find the checklist below with information how can PowerArchiver help your company to be GDPR compliant.
Using PowerArchiver for GDPR compliance
To ensure GDPR compliance, your data storage/transfer must be secure and PowerArchiver, being a fully certified end-to-end solution for secure data storage and transport, does the job (FIPS 140-2 validation).
Here are some of the important PowerArchiver talking points:
FIPS 140-2 Validated – PowerArchiver's encryption components use the highest standard ZIP AES (public and open data standard) encryption for storage and a secure ftp client (both SFTP and FTP over SSL, both public transport standards) for transfer. Both solutions use FIPS 140-2 validated components and are in compliance with all legal requirements for open data storage and transport as well as data protection standards.
ZIP is public and open data format – using ZIP encryption for exchanging files with your business partners and colleagues is straightforward and cost effective. Your partners will be able to read ZIP files on their own computers, without being forced to purchase new tools, as they can use their existing ones.
It is convenient – Using PowerArchiver integrates well into any workflow. You can set procedures that are required by GDPR and your users will be able to quickly and intuitively use PowerArchiver to encrypt and store important user data. Your server administrators can use our command line tools to do the same. Our Microsoft Office integrations are powerful and can be configured by administrators to automatically encrypt attachments. And what is convenient is more likely to be used by the end users.
It is cost effective and scales well – PowerArchiver as a solution is very cost effective and scales well with the size of your company. EU can fine companies of all sizes for GDPR non-compliance (€20m or 2% of company turnover). Achieving this compliance, with PowerArchiver Professional that starts at €34.95 or a PowerArchiver Enterprise Unlimited license that costs as little as €0.82 per user, is very cost effective.
Details are taken care of – All the small details that make a product secure are taken care of by PowerArchiver. We have been making security software since 1998, and have been trusted by some of the largest corporations in the world. In a company environment, encryption of information, such as personal data (for GDPR compliance), is convenient and fully customizable to work best with your company's workflow. PowerArchiver's various configuration options are available to help your IT team easily manage and protect your clients and employees private information. PowerArchiver includes additional security and privacy features such as filename encryption, password profiles, and DoD 5220.22-M certified methods of wiping information on writable media, all ensuring that privacy as well as security of your employees and clients is not compromised.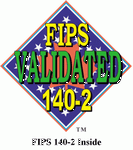 It should be noted that using PowerArchiver's high end encryption security does not restrict compatibility when exchanging encrypted information with your clients and partners. All encrypted information created with PowerArchiver is fully compatible with other available encryption software on the market, which your clients and partners may use. This includes ZIP format, OpenPGP encryption, even PDF and DOC/DOCX encryption can be handled by PowerArchiver.
For further suggestions on how PowerArchiver can improve your security and help you remain GDPR compliant, please don't hesitate to contact us.