Dear PowerArchiver Users,
We are pleased to announce immediate availability of PowerArchiver 2018 18.00.43 – our Release Candidate #2 release of PowerArchiver 2018.
With this build, we are releasing the Portable version of PowerArchiver 2018 – this version works without installation and can be used with a USB drive, memory card, or even installed on a regular drive where it won't "install" itself or use registry. PowerArchiver Portable can be simply deleted at any time. Both 32bit and 64-bit versions are in the installer which simply copies files to the folder of your choice. In other news about this build, we focused on optimizing the Modern UI (Ribbon), Secure FTP functionality as well as giving the overall application more polish.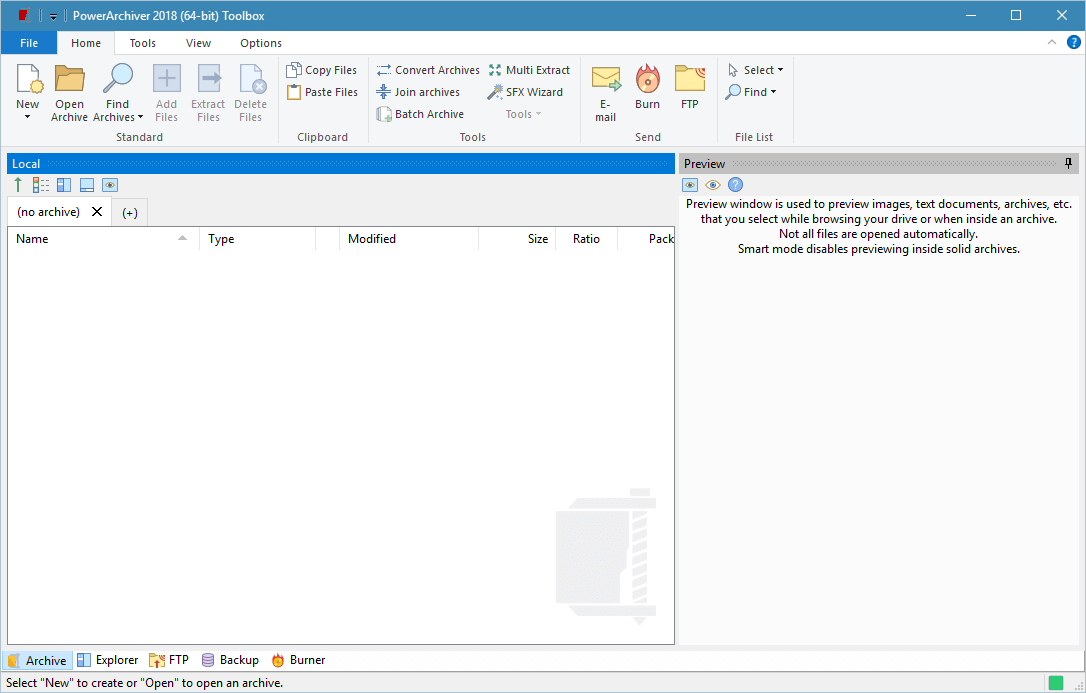 Improvements:
Portable version of PowerArchiver 2018 – First full portable version of PowerArchiver 2018 that can be "installed" to any drive, including USB, memory card or a regular drive. It will not install itself or use registry and can easily be deleted at any time. It still saves its settings to a local file so full customization is possible, and you can even use shell extensions with it! It is the perfect companion for any IT Pro/Tech that works on other computers as it gives all of PowerArchiver tools(except for the Backup) in a portable package.
Modern UI polish – More improvements for the Modern UI option, with more custom icons and more polish everywhere.
Secure FTP client improvements – More massive improvements for the Secure FTP functionality.
Updated PA Virtual Drive (PAVD) – Updated PAVD with a fix for DVD/CD to ISO functionality. Can be updated via Patchbeam.
Other Improvements and Fixes – Various fixes/improvements, more new icons, updated translations and much more. Overall, 67 issues closed. For the full list go to our forums.
PowerArchiver 2018 is the most advanced release of PowerArchiver ever. We made PowerArchiver up to 3x faster, a difference that you will notice immediately. It also uses less memory and still looks great. We also implemented a built-in PDF engine for easy and fast previewing of all kinds of PDF files. In addition to all of those changes, we have implemented a much stronger ZIP Deflate engine that will create the smallest possible, yet compatible ZIP files with full multi-core support (as many threads as your CPU supports – 16? 24? It works!). The Advanced Codec Pack – .pa format has been fine tuned for the best compression and speed on the market! For a list of additional changes in the new PowerArchiver 2018, please check out PowerArchiver 2018 Introduction.
We have also implemented a new skinning section on our website, with support for PA 2018 Skins. Check it out now.
PowerArchiver 2018 RC2, with the Advanced Codec Pack (.PA), is now available from our download page as well as Patchbeam for PowerArchiver 2018 users. Thank you for your support since 1998!