Dear PowerArchiver users,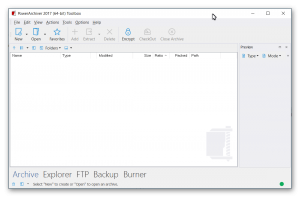 We have released another minor update – version 17.00.92 today, with some minor fixes and improvements. This update was added to the fast ring on the 08/18. After short testing period, it is available for all of our users. Don't forget to set your update settings to fast ring if you want to get updates as fast as possible. Always use Patchbeam for the best update experience (small/fast download and no installer). Thank you for your feedback!
Release Notes – PowerArchiver – Version 17.00.92
Improvement

Task

[PA-597] – translations – custom codec/optimized error always in english
Bug

[PA-1102] – Old Skins below Whiteprint cannot be selected
[PA-1105] – Enable queue stays always selected in Config
[PA-1118] – zip: crc error on 10gb test sample
Award system for our most dedicated users
With the launch of PowerArchiver 2017, we have a more formal reward system for users that help us in detecting bugs and suggesting improvements. While previously we have given free licenses to our forum users (in 2013 everyone with more than a few posts received a free license, alpha testers always have updated licenses, etc), now there is a more formal system in place which means that everyone who reports bugs will receive a free license or a free Select maintenance plan after a few reports (depending on severity). Check it out on our forums.
PowerArchiver 2017 with Advanced Codec Pack (.PA) is now available from our download page. For more detailed info on specific features, please check other posts in our blog. We hope you will love PA 2017 as much as we do. Thank you for your support since 1998!