Dear PowerArchiver Users,
The next update to PowerArchiver 2021 has been released, update to version 20.10.02. With the assistance of our active users on the forum and the support section, we have been able to identify and fix various important issues regarding PowerArchiver 2021. The issues relate to PowerArchiver's appearance and various usage issues that have been reported by our users, which we have been able to reproduce and fix. Thanks to everyone who has contributed by reporting issues either on our forum or through our support system and has helped us to reproduce these issues so that we may fix them. We appreciate your assistance!
Here are the details for update to version 20.10.02:
** Bugs and improvements
[PA-2892] – Improved Support for S3 Object Storage
[PA-2783] – TXT preview does not work in preview window when opening archive in explorer mode
[PA-2787] – Scroll bar stops working correctly in tab preview after specific use
[PA-2861] – Converting to Zip(Default) in converter converts to zipx instead of zip format
[PA-2862] – Downloaded Skin does not appear correctly when first applied, until restarting PA
[PA-2867] – About screen shows unregistered in Modern interface
[PA-2868] – shell extensions extract additional folders in specific archives
[PA-2869] – App skins do not update until 2nd restart of PowerArchiver
[PA-2871] – Portable: Ribbon interface skin does not appear correctly
[PA-2872] – Span options not working correctly for PA format in Main PA and Backup
[PA-2873] – Cannot test larger 7z archives – progress dialog freezes
[PA-2874] – EXE files inside specific tar.xz extract at 0 file size
[PA-2877] – Dark letters in About and File sections in Modern Dark interface
[PA-2881] – Cannot log out of google drive in Cloud component
[PA-2882] – Email log setup password visible
[PA-2883] – Amazon S3 Cloud login information not saved
[PA-2884] – Amazon s3 cloud account key is visible in cloud configuration menu
[PA-2885] – Modern Interface: help always show unregistered
[PA-2886] – Security Vulnerability addressed in PowerArchiver
[PA-2887] – Archive comment window cannot be closed in PA interface when set to appear when opening archives
[PA-2888] – PA does not report error when online registration can not reach server due to firewall in latest Windows Update
[PA-2890] – Force Unicode not working properly – file names in archives not appearing correctly
[PA-2891] – VSS extensions field not showing in backup
[PA-2893] – Toolbar not showing properly in FTP in Classic and Ribbon
[PA-2895] – Improved handling of drag and drop mechanics and folder display in Clouds app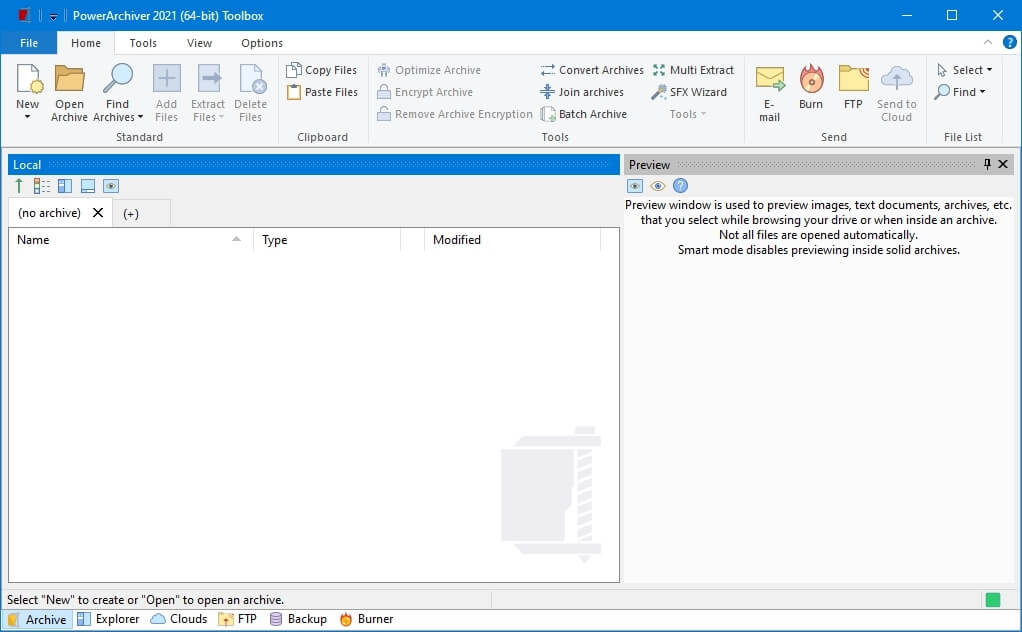 PowerArchiver 2021, with the Advanced Codec Pack (.PA), is available for download at our download page. Thanks for your help and support in making it the best version of PowerArchiver yet!
We are continuously monitoring feedback from PowerArchiver users, please join us in discussing PowerArchiver 2021 and more on our forum. Thank you for your support since 1998!