Dear PowerArchiver Users,
We are pleased to announce immediate availability of PowerArchiver 2021 20.00.53.
This preview build focuses on many small improvements and fixes. We have improved the look and feel of the Dark Ribbon mode which now works really well and skins the complete application. There is also an Automatic mode that determines Dark/Light modes based on your Windows 10 settings.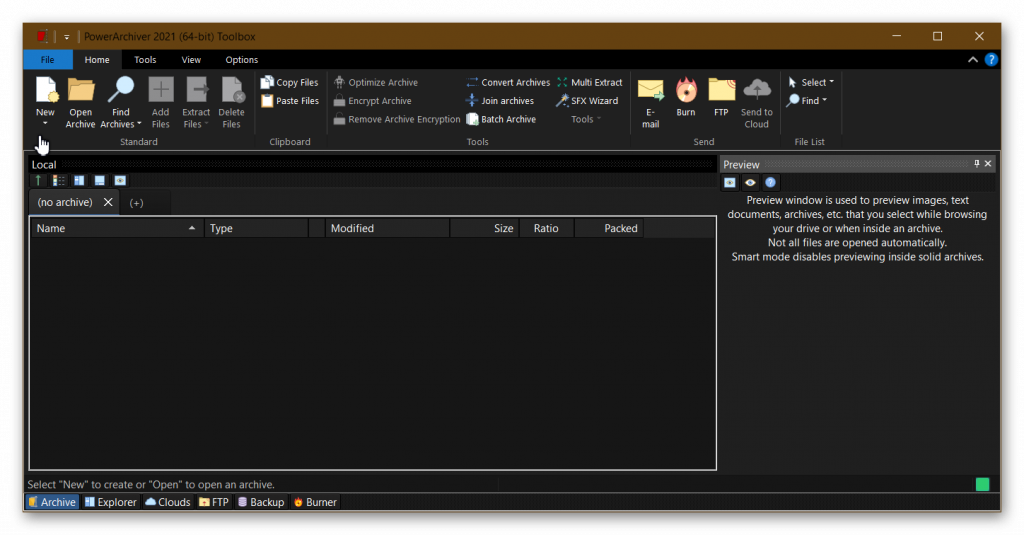 Windows Ribbon updates – Dark mode updates for Windows Ribbon interface, completely themed and native.
Improved ZIP speed– Tweaked ZIP speed settings for default mode (faster than before).
Preview window improvements – Added proper hide mode for Preview window, so it closes when there is no file to preview.
Various fixes and improvements – Over 20 other fixes and improvements.
You can see detailed What's New at our forums.
PowerArchiver 2021, with the Advanced Codec Pack (.PA), will be available for download at our download page for PowerArchiver users with an active Select Plan.
For Preview versions, only users with active select plan are able to register PowerArchiver 2021, with their online activation code which does not change. Not only will PowerArchiver be available for PC, as always, but PowerArchiver 2021 will also be available for MacOS for the first time. Read more about it here. Join us in discussing PowerArchiver 2021 and more on our forum. Thank you for your support since 1998!