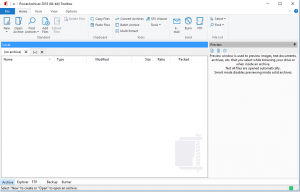 Dear PowerArchiver Users,
We are pleased to announce immediate availability of PowerArchiver 2018 18.00.23 – our first PowerArchiver 2018 Public Beta. After three weeks of testing and preparation, the first public beta of the 2018 version of PowerArchiver is exclusively released for our PowerArchiver Select users.
The version has moved from 18.00.16 to 18.00.23 and brings various enhancements and fixes.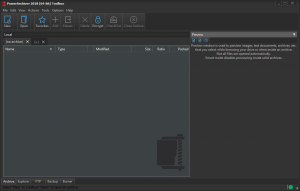 Improvements:
Full implementation of the Modern/Ribbon toolbar – we have added back all of the main Modern/Ribbon toolbar features.
Full skinning support for the Classic toolbar – Skins are available on our skinning page and in the near future we plan on adding more interface skins, toolbar icons and file format icons. Check it out here.
Improvements to PDF preview – More improvements to the new internal, built-in PDF previewer.
Tabs support improved – Improved support for tabs. Tabs now support archive in archive editing!
Other Improvements and Fixes – Various other fixes, overall 57 issues closed. For the full list go to our forums.
For full list of changes in the new PowerArchiver 2018, please check out PowerArchiver 2018 Introduction.
PowerArchiver 2018 BETA, with the Advanced Codec Pack (.PA), is now available from our download page as well as Patchbeam for PowerArchiver 2018 users. Thank you for your support since 1998!