Dear PowerArchiver Users,
We are happy to announce immediate availability of PowerArchiver 2021 first release candidate, and we would like to present some of the fixes and updated features.
PowerArchiver 2021 Release Candidate 1 is a very stable release that fixes many of the issues found by our community and testing team. The final release of PowerArchiver 2021 is approaching and we invite you to try out the first release candidate version
Here are the fixes:
[PA-2460] – PA doesnt trigger UAC when supposed to
[PA-2733] – Explorer does not show files in startup folder
[PA-2748] – archive converter: have to click cancel twice
[PA-2750] – ftp: no dark mode when started from PA
[PA-2752] – File explorer text size does not show correctly in 150DPI
[PA-2760] – Patchbeam not picking up new 2021 previews
[PA-2764] – Cannot access Skins section in config
[PA-2772] – heading cut off in Backup tool when started from PA
[PA-2773] – Print File Listin button not showing text in classic interface
[PA-2774] – Left side of Explorer does not show files in preview
[PA-2776] – Cannot compress files in explorer
[PA-2779] – Change File>Options to File>Configuration in Modern interface
[PA-2780] – Native Software for PDF files not showing in PA right click options
[PA-2782] – White background when previewing TXT in tab in Ribbon dark
[PA-2785] – "tu" dialog appears when clicking Zoom Out button in preview
[PA-2790] – Folder view options cannot be set in Ribbon UI
[PA-2792] – first letter of folder does not show whem exracted to root C:
[PA-2793] – Tar files not created when compress from shell
[PA-2794] – File with long pathname not extracted by PA, extracted by 7z and WinRAr
[PA-2795] – Set Defaults not working in 54
[PA-2796] – Synedit shows in new tab that previews PDF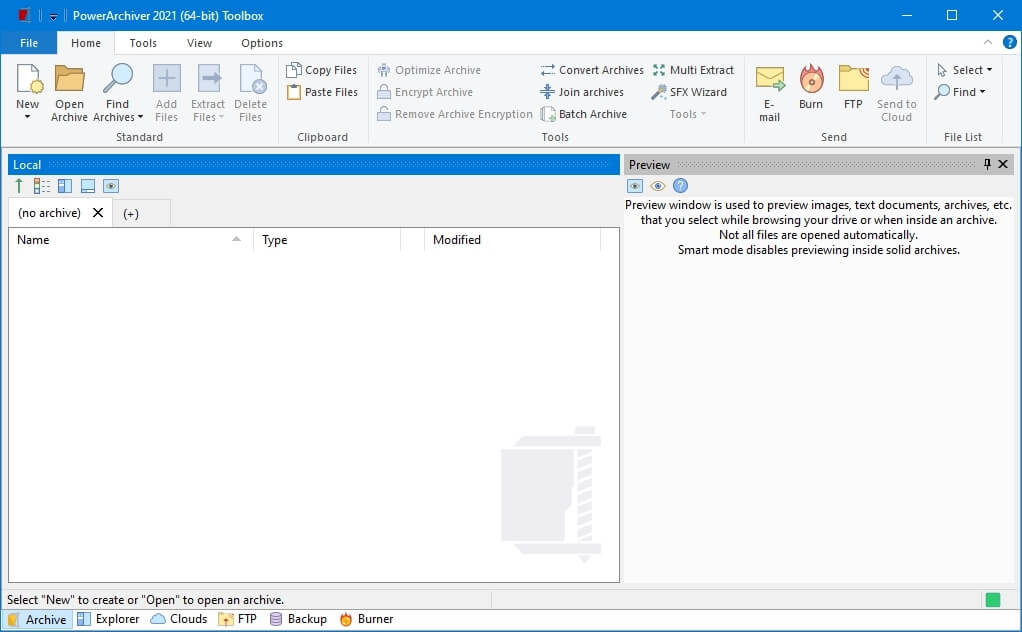 PowerArchiver 2021, with the Advanced Codec Pack (.PA), will be available for download at our download page for PowerArchiver users with an active Select Plan.
For Preview versions, only users with active select plan are able to register PowerArchiver 2021, with their online activation code that does not change. Not only will PowerArchiver 2021 be available for PC, as always, but PowerArchiver 2021 will also be available for MacOS for the first time. Read more about it here. Join us in discussing PowerArchiver 2021 and more on our forum. Thank you for your support since 1998!