Dear PowerArchiver Users,
We are pleased to announce immediate availability of PowerArchiver 2021 20.00.32.
Major addition to build 32 is ZSTD codec for ZIP format, and now our users can enjoy full compatibility with ZIPX archives created by WinZip 24. ZSTD is one of the new generation codecs, also present in .PA format for a long time, that is stronger and faster than deflate when compressing. One of the major features of ZSTD is super fast decompression that goes up to 1600 MBs, or 4x faster than standard ZIP deflate codec. Of course, we always recommend using our own PA format where you will gain even more speed and security compared to the ZIP.
ZIP/ZIPX added ZSTD – With this build, we added ZSTD codec support into the ZIP/ZIPX engine.
ZIP: Optimized Fast mode improved – Added ZSTD to intelligent Optimized Fast mode.
Improved Preview window behavior – Improved preview window with pin (hide) and close buttons now available.
Various fixes and improvements – Over 30 fixes and improvements.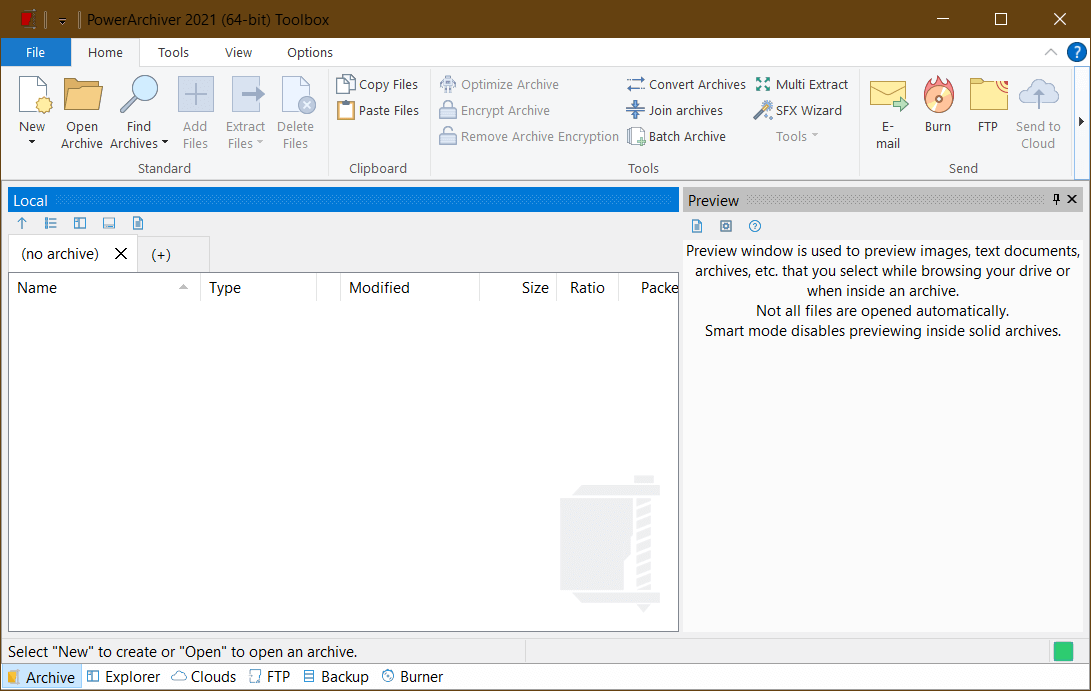 You can see detailed Whats New at our forums.
PowerArchiver 2021, with the Advanced Codec Pack (.PA), will be available for download at our download page for PowerArchiver users with an active Select Plan.
For Preview versions, only users with active select plan are able to register PowerArchiver 2021, with their online activation code that does not change. Not only will PowerArchiver will be available for PC, as always, but PowerArchiver 2021 will also be available for MacOS for the first time. Read more about it here. Join us in discussing PowerArchiver 2021 and more on our forum. Thank you for your support since 1998!