Special Renewal offer for PowerArchiver 2015
PowerArchiver
2015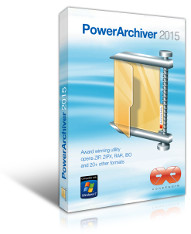 PowerArchiver features plus:
Open ZIP, ZIPX, RAR, ISO
and 20 other file formats.
Full Windows 7 support with UAC elevation and VSS!
Multicore compression and fastest RAR extraction.
PowerArchiver
2015 Pro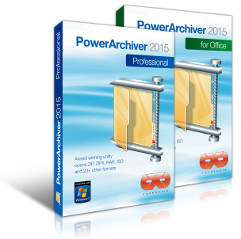 PowerArchiver features:
PowerArchiver Backup w/ VSS.
Send files to FTP/SFTP server.
Burn files to CD/DVD/BD discs.
PowerArchiver Command Line.
PowerArchiver Outlook Plug-in.
PowerArchiver
2015 Toolbox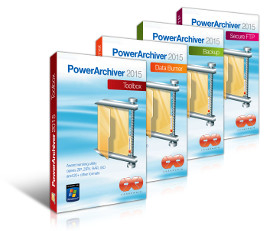 PowerArchiver Pro features plus:
PowerArchiver Virtual ISO Drive – Mount
ISO files as CD/DVD drives!
Full PowerArchiver Data Burner.
Full PowerArchiver Secure FTP client.
Zip To Email – Premium Email plugin.
Family Bundle – PowerArchiver 2015 – 10 licenses with 5 years of premium maintenance and updates
Get PowerArchiver Ultimate Family Bundle with 10 PowerArchiver 2015 Toolbox licenses at crazy discount of 93.3%. Licenses come with 5 years of PowerArchiver Select – premium support and maintenance package. Licenses can also be given to any member of immediate family.